Pakak ( all in ) Tour Alaska 8 Days Leisure Tour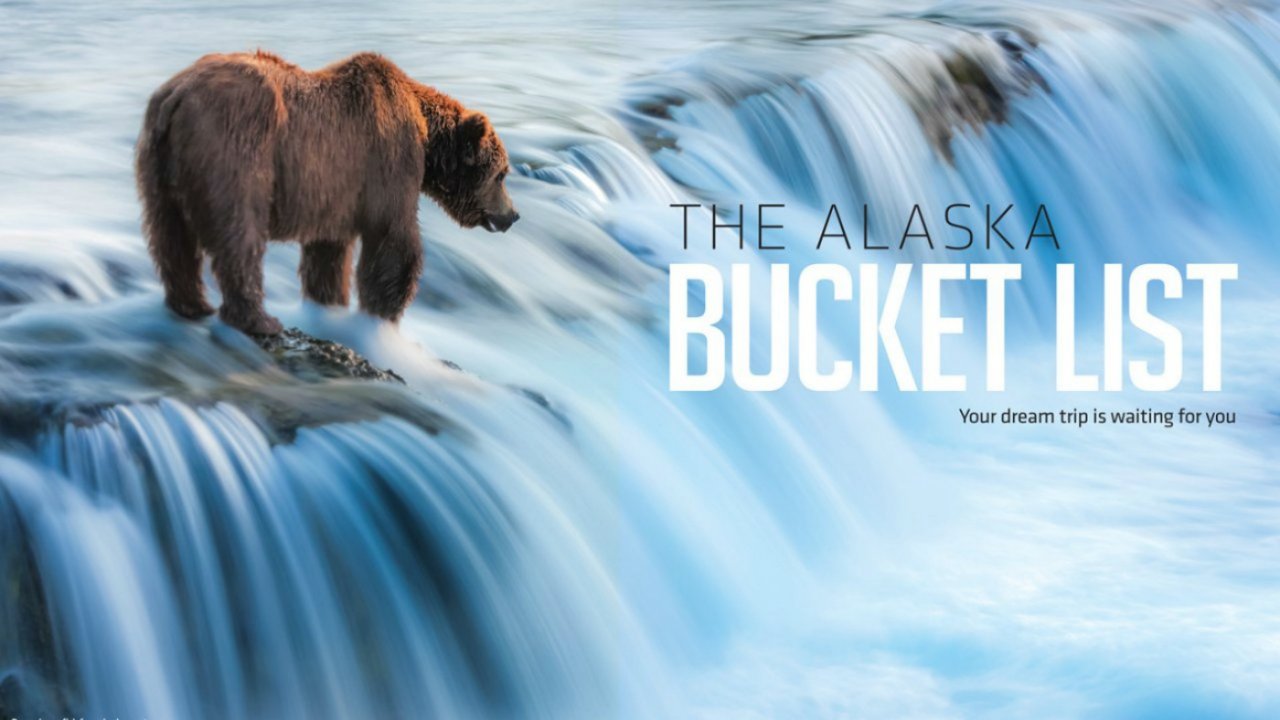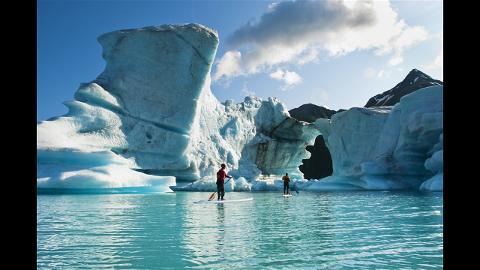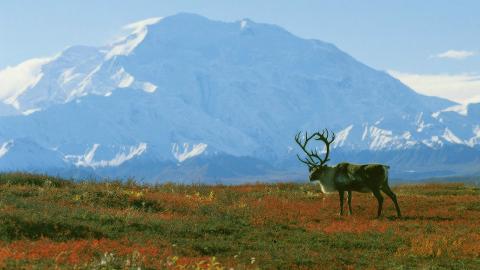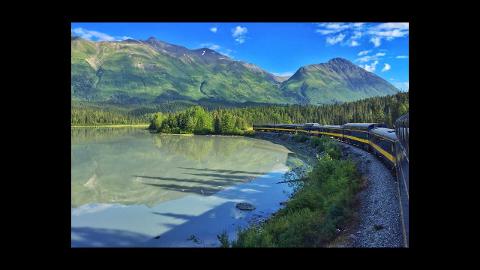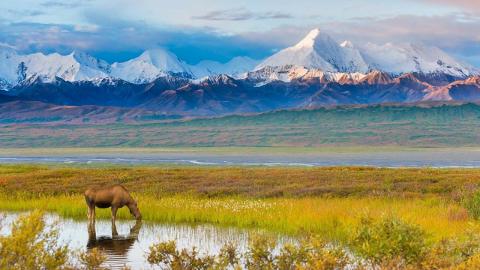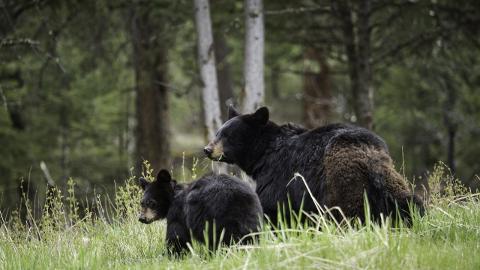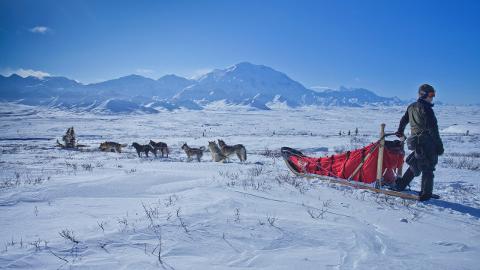 Duration: 14 Days
Location: Las Vegas , NV
Product code: PA00JS
Discover the beauty and majesty of "The Last Frontier" there is no place on Earth like it, with all the amazing scenery, fascinating wildlife, friendly people, and remote cities. Ride the thrilling Alaska Railroad to most the areas too. One of the most spectacular destinations is Denali National Park, home to North America's highest peak, Denali is formerly known as Mount McKinley. Explore its vast regions and view its diverse wildlife. It boasts over 3 million lakes, volcanic islands and 16,000 square miles (41,439 square km) of glacier ice. Explore some of the most stunning terrains in the world. Also, take-home memories of unforgettable natural splendor! Spend 15 days with a smaller group of no more than 10 adventure seekers on this one of a kind adventure. Join New Way Horizon Travel and Lose yourself in the echoes and marvels that define the splendor of Alaska and see what the "Vast Land" of Alaska has to offer on our exciting Alaska vacations. ALL Inclusive cultural immersive tours all meals all activities and the airfare are included. Please email us to go over items to reduce the cost and customize your vacation. We start at the highest Possible price and go down. Tailor any of the expeditions to meet what you need. Just contact us!
Travel in a style of adventure that reveals your destination at its authentic best.
New Way Horizon Travel can show you the world just the way you would like to experience it. Our trademark blend of comfort, authenticity, and adventure brightens every aspect of your expedition - whether you elect to venture on an African safari earnest of Hemingway, trek remote terrain such as Kauai on foot or contemplate civilizations past in the shadows of the cliff dwellings alongside your family.
No matter what type of trip you want to embark upon, you enjoy exclusive personal access and our excellent information from opening to end. Throughout your journey, you also journey our signature one on one time with a guide- the activities of surprise and delight that make a tour with NWT so inspiring. Our staff in over fifty-five workplaces in extra than 30 international locations gives around-the-clock support, while our long-established connections permit us to uncover neighborhood secrets beyond the attain of the ordinary traveler.
The New Way Horizon Difference What sets us apart?
At New Way Horizon Travel, we strive at every turn to redefine your notion of what is possible on vacation. Our approach combines unique service — such as a private tour throughout the world, or a maximum group size of only 12 visitors on each excursion — with insider-access opportunities unlike any you have experienced before. New Way Horizon lets you discover the sites through local historians, archaeologists, and introduces you to the countries culture firsthand, through an exclusive meeting with area natives.
We at New Way Horizon consistently go above and beyond the call of duty — and none of New Way Horizon journey is complete without that extra, unexpected "and" that makes your experience unique and unforgettable. When it comes to discovering the world, the opportunities are endless.
Choose from one of our three unique, or a custom Tailor-Made luxury journey created just for you:
ALI'I PACKAGE (All-Inclusive) – This Package is the most limited of our packages. We provide Breakfast Lunch and some Dinner's as well as snacks and Water. We add some extra excursions to the Adventure Package. Most of the Hotels in this package are 2.5 3-star handpicked by us. Call or email us for information on the included tours.
ALI'I AMBASSADOR PACKAGE (Highest of everything)– (All-Inclusive) This Package is the highest of all our packages. We provide all the meals as well as snacks and any drinks to include alcohol. We add all the excursions possible if you see something you want to do just let us know we provide it on the Preeminent Package. We always give the best possible service. We can add everything that you would like as well, and please let us know. All the Hotels in this package are five stars handpicked by us. We do not Provide discounts on this Package.
SIGHTSEEING HIGHLIGHTS
On-tour film vignettes custom-made for you
Gratuities to Director, drivers and local guides included
Travel the spectacular shoreline of Turnagain Arm on the Alaska Railroad
Jet boat ride in "bush" Alaska, hike around Talkeetna Lake
Meet sled dogs in training
flights over the soaring peaks of Denali National Park
Lunch and dance performance at the Alaska Native Heritage Center
Kayak, river raft and hike on the Kenai Peninsula, known as "Alaska's
Visit the Alaska Wildlife Conservation Center, pan for gold at Crow Creek
Cruise past glaciers on Prince William Sound
Airport transfers on arrival and departure as noted
18 meals (7 breakfasts, 7 lunches, 7 dinners); service charges, taxes & porterage
Highlights
custom-made videos for each group
History experts
Ride the rails along Turnagain Arm aboard the Alaska Railroad
Flights over the wilderness near Mt. Denali
Meet a musher
Kayak
Hike
Gold Panning or Sluicebox
Cruise past glaciers on Prince William Sound
Itinerary
Day 1 Welcome to Alaska
Start of the tour: 18:00, Transfer to The Hotel in the heart of Anchorage, the first stop of your Pakak ( all in ) Tour Alaska, upon your arrival at Anchorage International Airport you will be greeted and picked up. Meet your fellow explorers at the hotel tonight at our welcome dinner, then hit the Hay early don't forget to close your blackout blinds. Get some rest as the tour starts first thing the next morning. (L, D)
Day 2 Iditarod Huskies, jet boating - Talkeetna
Take the first stop in the wilderness at Big Lake today, and there'll meet champion Iditarod Musher and his energy-intensive friendly sled dogs. You will learn how these excellent dogs train and prepare for the next season. Continue to Talkeetna, a border town on the Talkeetna River, the Chulitna River, and Susitna River, and the starting points of a mountain climbing for all daring to take on Mount Denali. Check out the US Forest Service unique museum to all those who dare take this challenge on. Ask your Guide to see the monument in the little cemetery to all those who have not made it. We have a Jet Boat ride this day as well. Relaxing nature walk is an opportunity for visits to the authentic town; it does not take much to see it. If it's good weather, you'll have a fantastic view of the famous Mount Denali in Alaska-the people of Athabascan called the "Great One" we have some great place here for the two-night stay. Join us later for some fun game and dinner à la carte at your comfortable lodge. (B, L, D.)
Day 3 A hike at a lake and a wilderness homestead in Trapper Creek
Travel to Trapper creek this morning watch for Loons and King Fishers on the lake, Mt. Denali on their horizon and forest living with wildflowers, berries, and mushrooms offer plenty of company. Your local guide will also tell of how the first indigenous people have survived in this lovely but wildland. Then traveling back to Talkeetna and we hope to have some encounters with wildlife in Talkeetna today. After a well-deserved lunch, we will take a Talkeetna River Natural History Float. Your day ends at an interpretive campfire, where you're not only going to enjoy better narration but also learn tips for surviving in the wild–and enjoy the classics. (B, D) (B, D)
Day 4 Flightseeing near Mt. Denali and on to Kenai via Anchorage
Depart your lodge at Talkeetna for a bird's eye view towering Mount Denali, the highest mountain in North America, on the foothills of Denali in a small plane (weather permitting). After your flight, you will be in Anchorage to visit the Alaska Native Heritage Centre, a well known cultural center and museum, to learn more about the indigenous peoples of Alaska. On your way along the Turnagain Arm Watch for Caribou on this drive as well as bears and if it is the right time of year get the famous Bore Tide. time permitting we either go to sea life park or go on the kayak trip (B, L, D) (B)
Day 5 Seward
Seward; Tours on visits to the Alaskan Sealife Center.)Combine sea kayaking adventures with a scenic cruise of Resurrection Bay. Fox Island is a magical mix of the temperate rain forest, sculpted cliffs, protected coves, and long pebbled beaches (B, L, D)
Day 6 Meet unique wildlife & pan for gold on Turnagain Arm.
Today you will be introduced to orphaned animals cared at this rehabilitation center on your visit to the Alaska Wildlife Conservation Center, a non-profit organization that works to preserve the wildlife of Alaska through education. Think of ox and musk, grizzly and bald eagles. From here, you'd find out about this old mine and the art of gold minting and platinum prospecting, a quick visit to Crow Creek Gold Mine. At the turn of the twentieth century, the "gold fever" brought into this region scads from hopeful miners seeking incalculable wealth. A prospector, a gold pan and a barbecue lunch will be served for you. Tonight, you'll also learn how out-door adventures can be personal and stunning, yet have a minimal impact on the natural environment, and what they need for security and comfort. (B, L) (B, L)
Day 7 A train, a boat and a glacial wonderland on Prince William Sound
Today, you're all on the Alaska Railroad to head to the Little town of Whitter. We will cruise through Blackstone Bay, Prince William Sound, to Whittier along the fantastic shores of Turnagain Arm. In Whitter board the glacier boat cruise where You'll be traveling through spectacular waterfalls and glaciers some 1,700 feet above the boat. Keep your ears ready to hear glaciers groan and crack–and keep an eye on eagles, otters, and seals, whales along the way. On your way back to your hotel, you will be crossing through Whittier Tunnel, North America's second-largest road tunnel. Tonight, join us at our reception and dinner to swap stories of your adventures. (B, L, D, )
Day 8 Journey home
The finish of the tour: Girdwood. Flyback anytime. Fly home anytime. The Hotel includes transfers (approximately 60 minutes) to Anchorage International Airport. Let the flight check - intake at least two hours. Ask for a reservation before or after your trip for additional hotel nights. (b) (b)